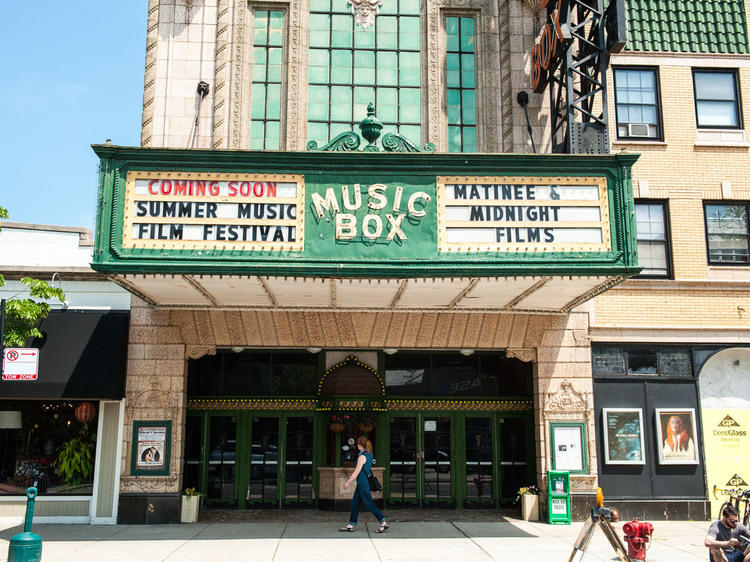 Photograph: Max Herman
Catch a matinee at Music Box Theatre
You could spend an afternoon sitting in the dark at a variety of Chicago movie theaters, but the Music Box caters to anyone with a preference for independent films, foreign cinema, vintage movies and documentaries. Have a drink in the lounge before taking your seat in the ornate main theater or the smaller screening room—and don't forget to ask for butter (the real deal, not the pungent fake stuff) on your popcorn.
Photograph: Juan Serrano Corbella
Take a dip at Aire Ancient Baths
If you're going to spend some time indoors, you might as well make it a luxurious, relaxing experience. Inspired by Greek and Roman bath houses, Aire squeezes six thermal baths into a River West building that once housed a factory. Guests get 90 minutes to take a dip in as many of the baths as they like, though you can extend your stay by indulging in a massage or a variety of spa treatments (they call them "rituals").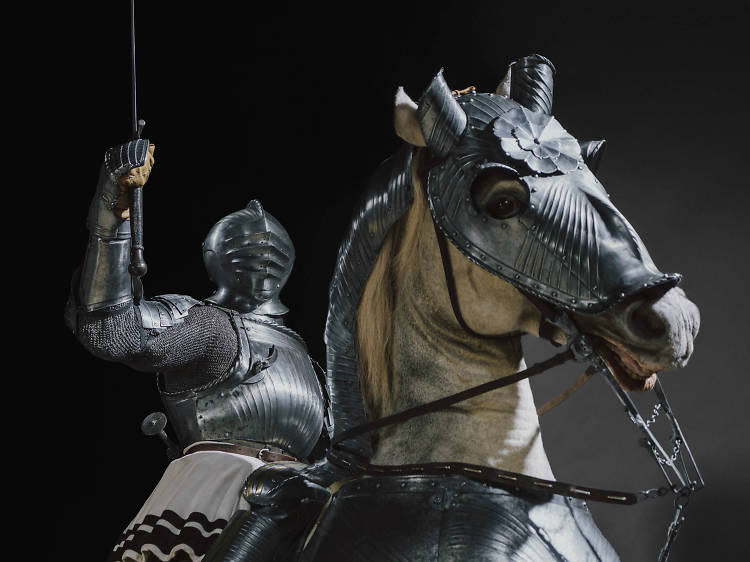 Photograph: Courtesy The Art Institute of Chicago, George F. Harding Collection.
Visit your favorite exhibits at Art Institute of Chicago
No matter how many times you've visited the Art Institute of Chicago, it's nice to come back and see some of your favorite works on display. While some gravitate to Sunday on La Grande Jatte or the New Contemporary collection in the Modern Wing, it can be equally fun to venture to the museum's Medieval and Renaissance Art galleries or explore the art of ancient Egypt in the basement. If you're going to spend an afternoon inside the Art Institute, you might as well try to see as much as you can.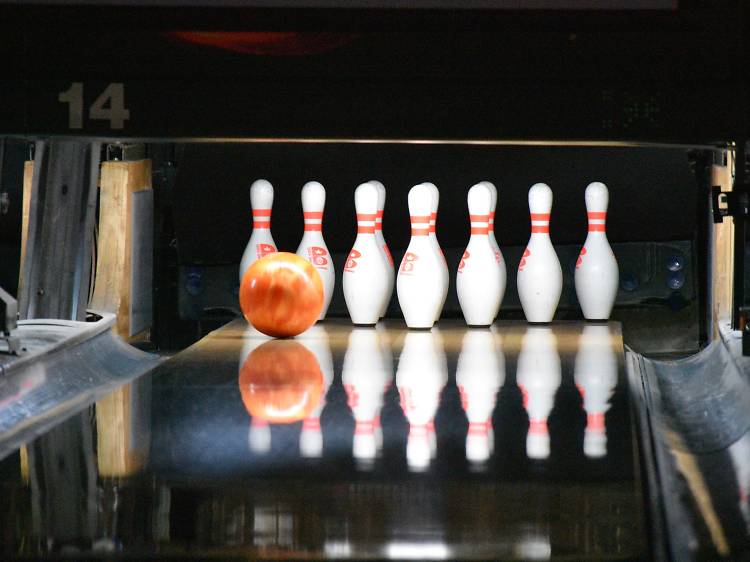 Photograph: Michelle McEwen on Unsplash
Pick up spares at Diversey River Bowl
Leagues and parties take over the lanes in the evenings, but afternoons are usually a great time to lob a few balls down the lanes at this riverfront bowling alley. Once you've picked up enough spares and strikes you can grab a drink at one of the two bars housed inside the building, where you and three friends can split a 100-ounce beer tower before calling a car to drive you home.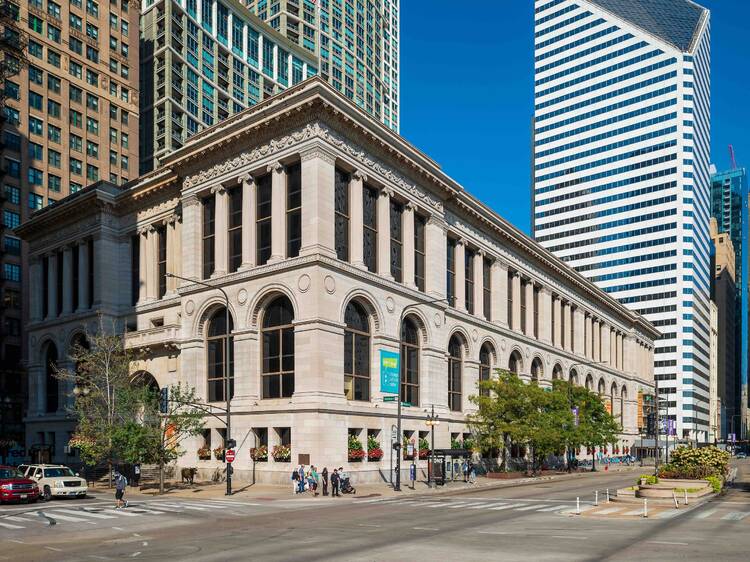 Photograph: Courtesy of Chicago Cultural Center
Take a tour of the Chicago Cultural Center
The Chicago Cultural Center was built in 1897 to show off the city's passion for the arts and it continues to draw in hundreds of thousands of visitors each year. Come on Thursday or Friday to take a free, hour-long tour and learn about its stained glass Tiffany dome and hall celebrating Civil War veterans. Stick around to check out some of the space's rotating art exhibitions or catch a free concert or film screening.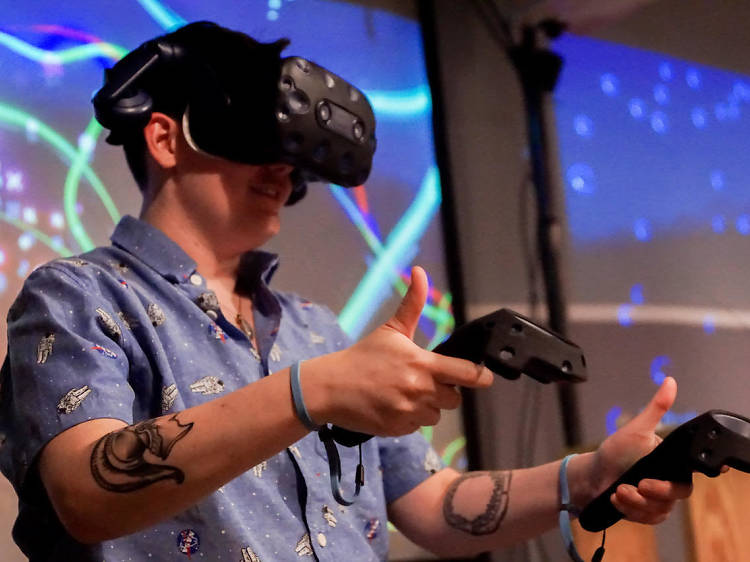 Photograph: Matthew Freer
Enter a virtual world at Redline VR
Escape the soggy weather by putting on a headset and enjoying a variety of virtual-reality games at Redline VR. The Ravenswood arcade charges by the hour, offering single-player and party games, including titles like Beat Saber and Arizona Sunshine. Bring along friends to tackle a VR escape room or come on Wednesdays to play Dungeons & Dragons.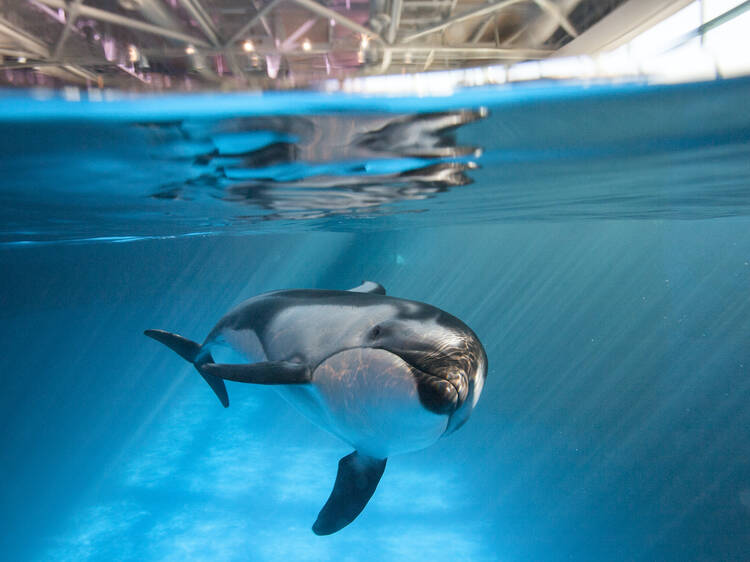 Photograph: Brenna Hernandez
Watch dolphins frolic at the Shedd Aquarium
Learn about animal behavior and how Shedd Aquarium's staff care for dolphins, beluga whales, penguins and other sea creatures during animal spotlights hosted throughout the day in the Abbott Oceanarium. Explore the vibrant colors of the fish and corals in the Wild Reef, try to spot a camouflaged seahorse, meet some of the species that call the Great Lakes home and get hands on with a starfish in the Polar Play Zone.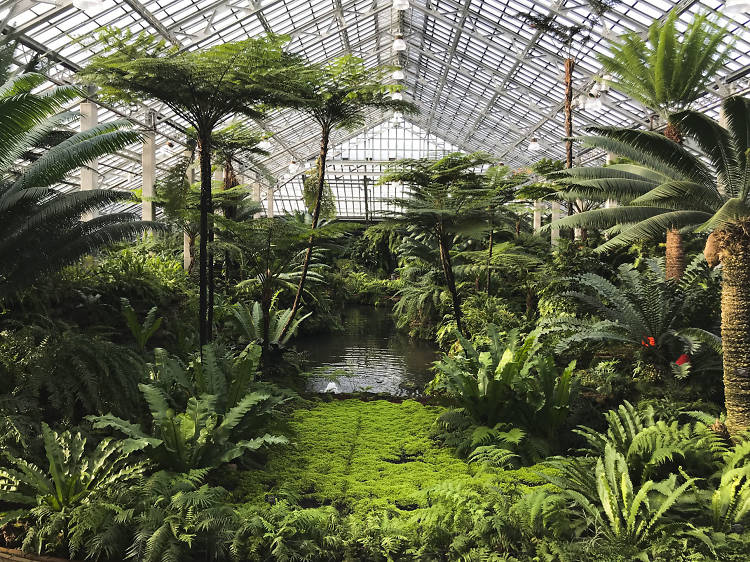 Photograph: Jaclyn Rivas
Get in touch with nature at Garfield Park Conservatory
On days when you want to feel like you're outdoors without actually hanging outside, a trip to the Garfield Park Conservatory is the best way to experience nature with a roof over your head. The expansive collection of greenhouses are home to thousands of plant species spread across areas like the Fern Room, the Desert House and the Aroid House. Admission is always free and the conservatory is open Wednesday through Sunday.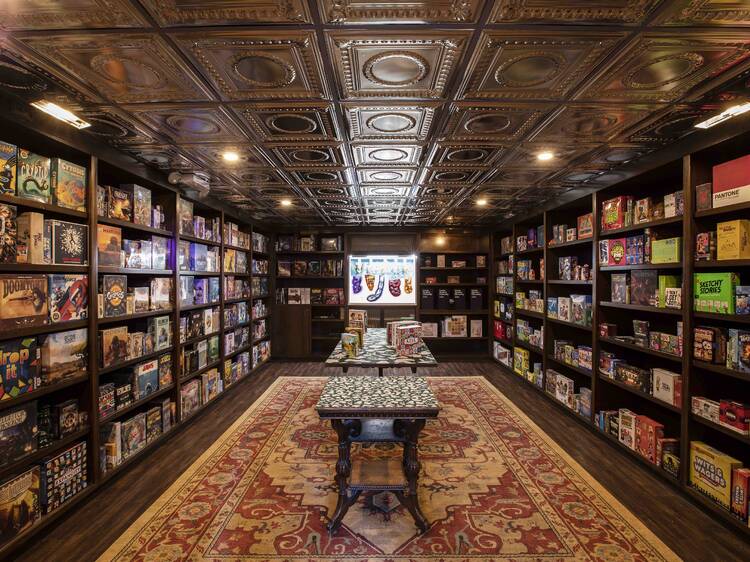 Photograph: Courtesy of Snakes & Lattes
Play a board game at Snakes & Lattes
Step in the board game vault at Snakes & Lattes and pick out something from their collection of more than 400 games. With a mix of party games, collaborative games and competitive strategy games, there's something for all ages and experience levels. The space also serves food, coffee and cocktails to fuel your marathon sessions. If you've got a big group, consider booking one of their themed private party rooms like the Enchanted Forest or Haunted Study.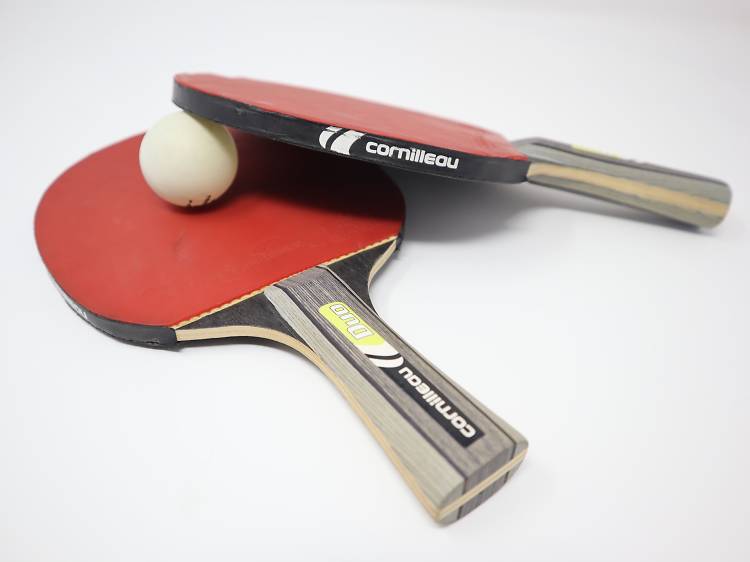 Photograph: Frederick Tubiermont on Unsplash
Hit some balls at SPiN
You may not have the space for a rec room in your apartment, but this 18,000-square-foot River North ping pong club has all the tables, paddles and balls you could ask for. You can rent a table for groups of 2-10 by the hour and spend your time focusing on hitting the balls, not chasing them (employees keep the floors clear of bouncing orbs). Stick around to enjoy a large format sangria and a menu of snacks including cheese curds and nachos after you finish a string of exciting matches.
Photograph: Courtesy of Adler Planetarium
Explore outer space at the Adler Planetarium
Even if the planets don't align for a beautiful day outdoors, you can head to the Adler Planetarium to enjoy celestial bodies with a roof over your head. Exhibits devoted to the first lunar missions, the solar system and the history of the universe are worth your time, but we recommend seeing an immersive show in the dome theater if you want to feel like you're floating in space. Admission is free for Illinois residents every Wednesday night.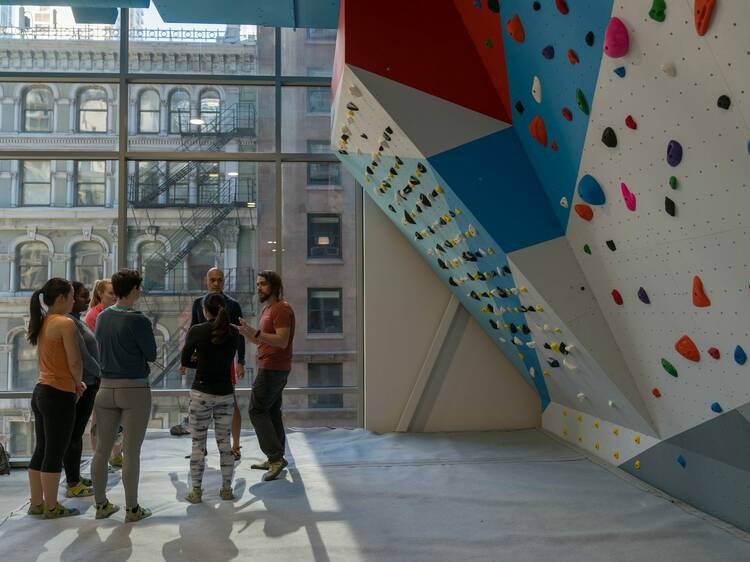 Photograph: Edward Yu
Learn to boulder at First Ascent
Want to squeeze in some physical activity without going outside? Practice rock climbing inside one of First Ascent's four Chicago gyms. Beginners can start bouldering—a style of climbing on shorter walls—right away since you don't have to wear a harness or know how to belay. A brief orientation session will help you master the basic skills before you start scaling the walls.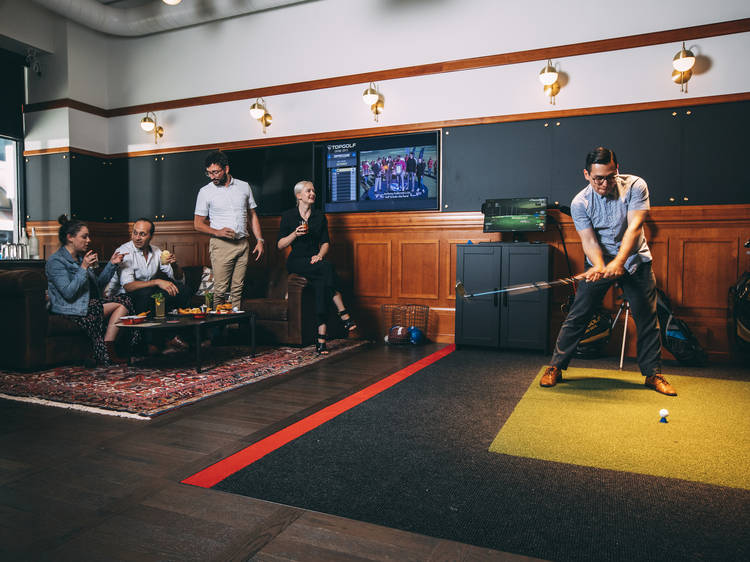 Photograph: Clayton Hauck
Tee off at the Topgolf Swing Suite
Hit the links at the Chicago Athletic Association's Topgolf Swing Suite, where groups of up to 10 people can swing a club on a variety of virtual golf courses. In addition to simulated golf, guests can also play games like Zombie Dodgeball, Hockey Shots and Baseball Pitching. While enjoying one of the two suites, you'll be able to order dishes and drinks from Chicago Athletic Association's Game Room—including large format cocktails and beer towers. The Topgolf Swing Suite can be reserved for up to four hours, giving you plenty of time to get a hole-in-one.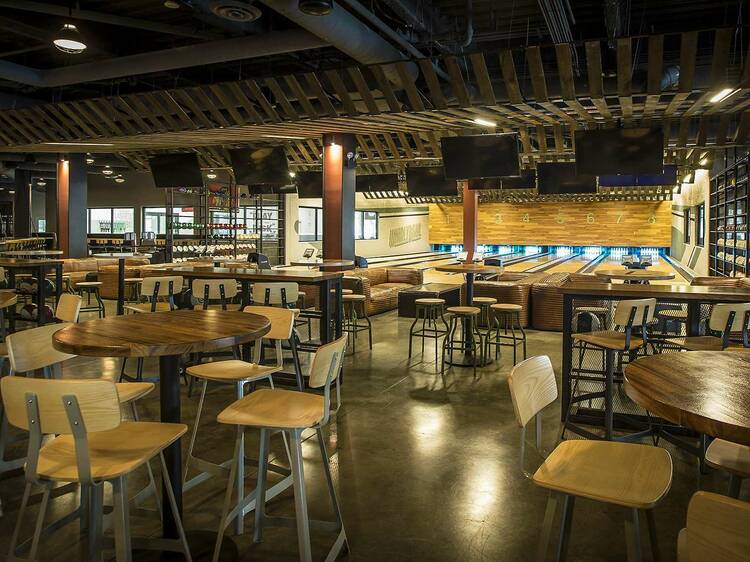 Photograph: Marcin Cymmer
Crash into your friends at WhirlyBall
Blending lacrosse, basketball and bumper cars, WhirlyBall is good, competitive fun for all ages. Test out your shooting and driving skills as you race around the court smashing into your friends, then take a break for pizza and a craft beer. The sprawling entertainment complex also has bowling, laser tag and other games so there's plenty to keep you busy until the weather improves.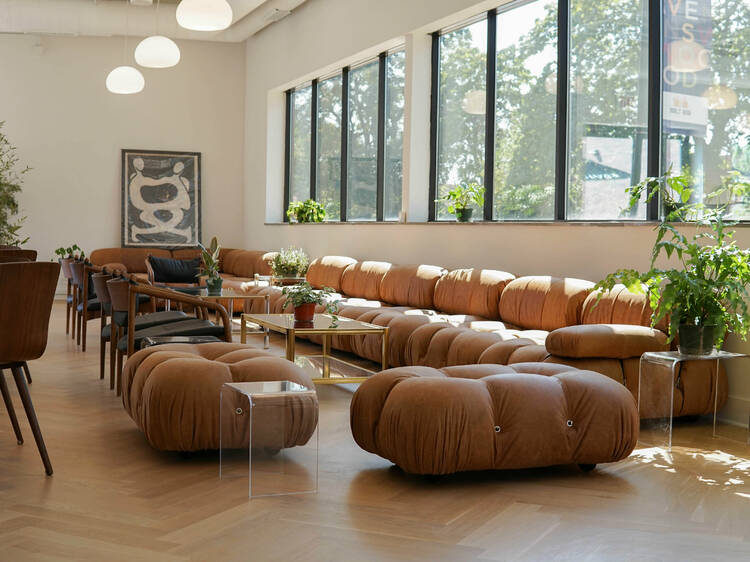 Photograph: Courtesy Koval Distillery
Take a whiskey tour at KOVAL Distillery
Go behind the scenes on weekends at the craft distillery to learn the history behind spirits like bourbon, rye and gin, and how KOVAL makes its small-batch spirits from organic grains. You'll get to try some of the finished product as part of the tour, but you'll also want to grab a seat in the tasting room to sample the spirits in cocktails, like a barrel-aged manhattan or a gin and tonic, while snacking on some Garrett Popcorn.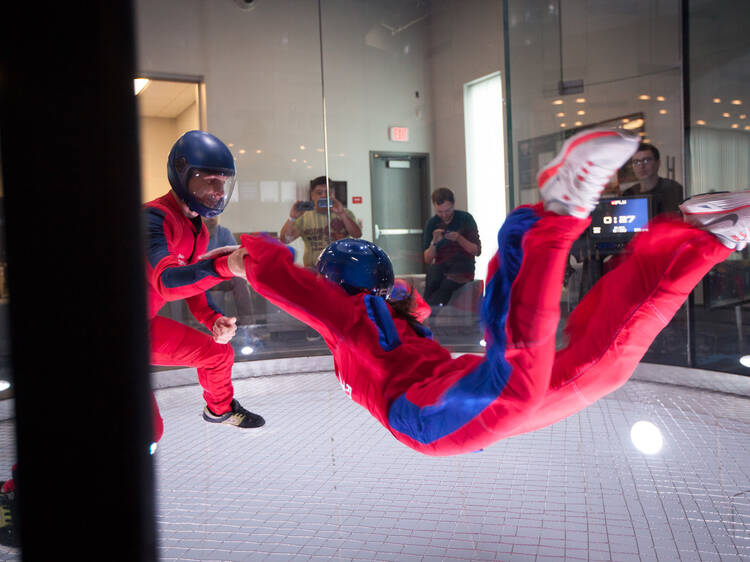 Photograph: Martha Williams
Go skydiving inside at iFLY
Get the feeling of weightlessness without actually jumping out of a plane at iFLY, which uses a vertical wind tunnel to let thrillseekers skydive indoors. Make sure to wear sneakers and comfortable clothes before donning a flight suit, goggles and helmet. An instructor will guide you through the basics and accompany you into the tunnel to help you move around. You'll take home a flight certificate to show off your daring achievement.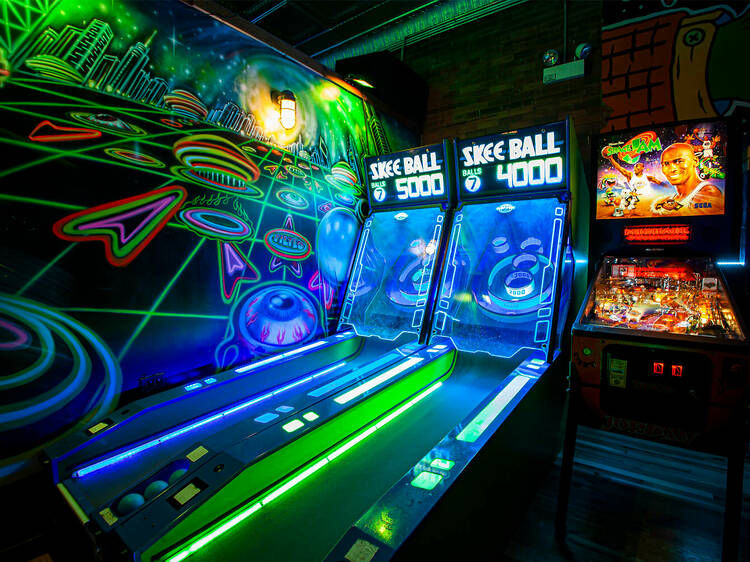 Photograph: Courtesy of Emporium Arcade Bar
Set a high score at Emporium Arcade Bar
When spending time outdoors isn't an option, it's okay to stay inside and play video games for an entire afternoon. With three locations throughout Chicago, Emporium Arcade Bar is packed with vintage arcade and pinball games, and you can also show off your skills with Skee-Ball, air hockey, pool, foosball and shuffleboard. Pick up a stack of tokens and grab a craft beer at the bar or "power up" with a beer and shot combo.
Learn something new at Harold Washington Library Center
There are more than a million books you can read housed among the nine floors of the Chicago Public Library's main branch, but there's even more to experience if you need a break from your page-turner. Head up to the ninth floor to explore exhibits and sit in the library's Winter Garden, or go to the Maker Lab on the third floor, where guests can use a 3D printer during workshops and open lab hours.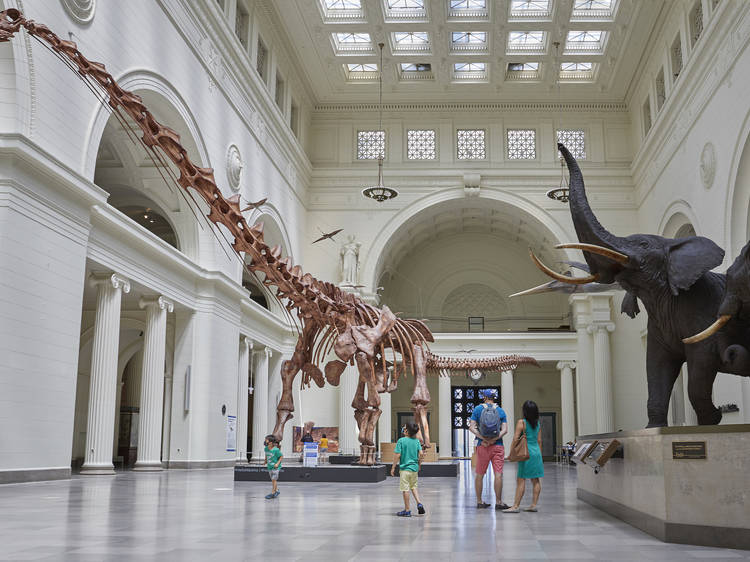 Photograph: Michelle Kuo,The Field Museum
Travel back in time at the Field Museum
Dinosaur lovers flock to the Field Museum to visit SUE, the world's largest and most complete T. rex, and Máximo the titanosaur, the biggest dinosaur ever discovered. Learn more about the Earth's massive and microscopic creatures by touring the 27,000-square-foot Evolving Planet exhibit or watching a photorealistic 3D film. Spend the day visiting the museum's numerous galleries to see gems, meteorites and animals from around the world.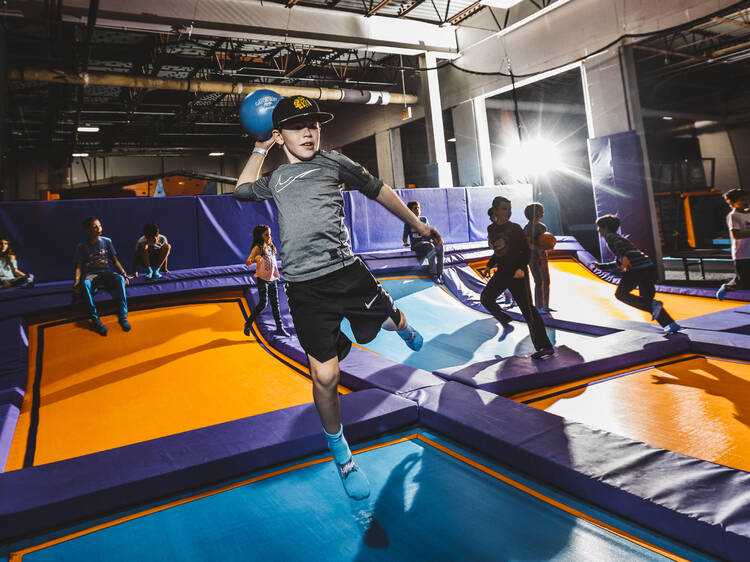 Photograph: Courtesy of Altitude Trampoline Park
Bounce off the walls at Altitude Trampoline Park
You can do more than jump up and down at this West Town trampoline park—there's a "Sweeper" area where you can dodge a rotating arm, an extreme dodgeball arena, a foam pit to dive into and a trampoline basketball court. While Altitude Chicago is usually packed with kids and teens blowing off some steam, adults are welcome to join in on the fun (you'll just have to sign a waiver before you start attempting backflips).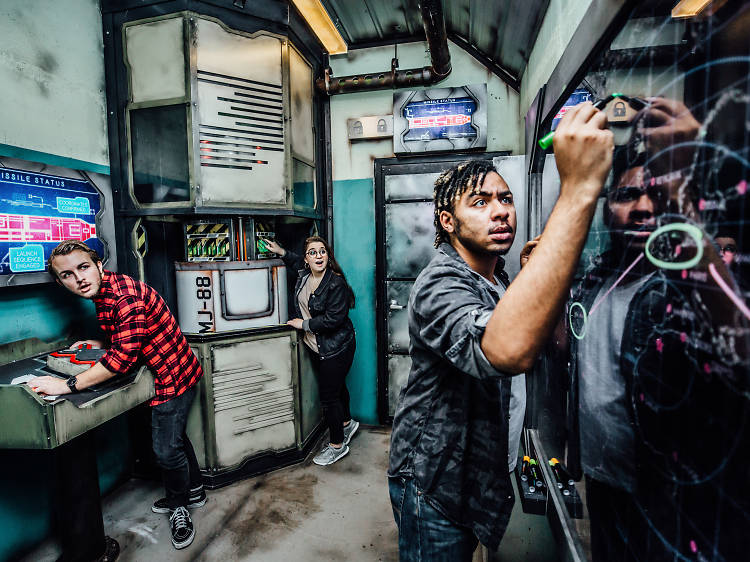 Photograph: Courtesy The Escape Game
Team up with friends at The Escape Game
Spend an afternoon teaming up with your friends to foil an art heist, break out of a prison cell or blast off of Mars. The Escape Game presents five themed rooms stocked with clues and various puzzles to solve over the course of 60 minutes, and you'll need to harness some serious teamwork to do it. Even seasoned escape artists will be impressed by the level of detail on display in these custom-designed rooms—they're some of the best in the city.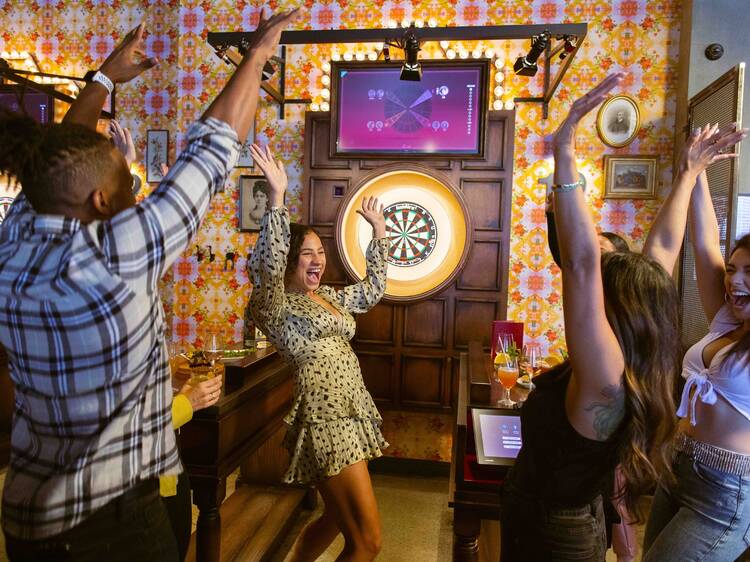 Photograph: Courtesy of Flight Club
Hit a bullseye at Flight Club Chicago
Test your aim with a fast-paced game of darts—digitally scored so you can just focus on having fun. The food and drink menu offers plenty of options perfect for sharing, from buckets of beer to mini poke tacos, making it a popular destination for parties. Celebrate your win with a sweet treat like cotton candy or a cookie tower.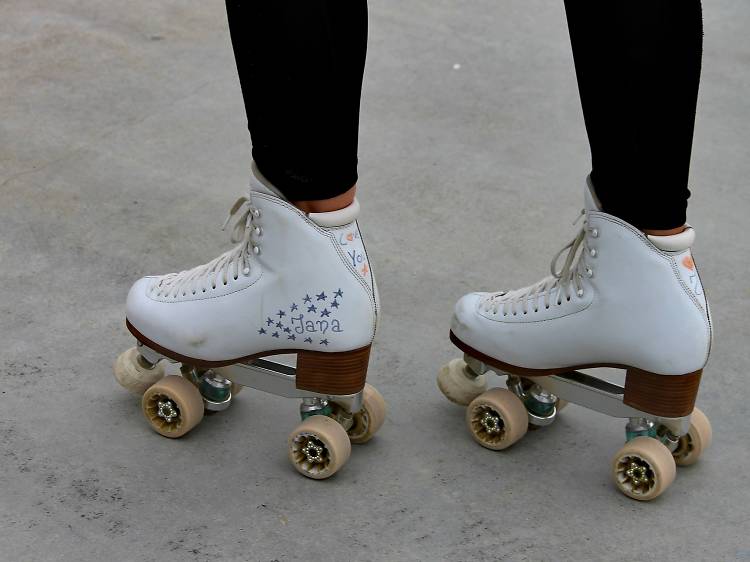 Photograph: Pixabay
Rolling around the rink at Dr. Martin Luther King Jr. Family Entertainment Center
Located within King Park, this family entertainment center houses a café, a bowling alley, an arcade and one of the last remaining roller rinks in the city—with room for 500 skaters. You'll need to show up during open-skating hours (listed on the facility's website) to hit the rink and show off your moves.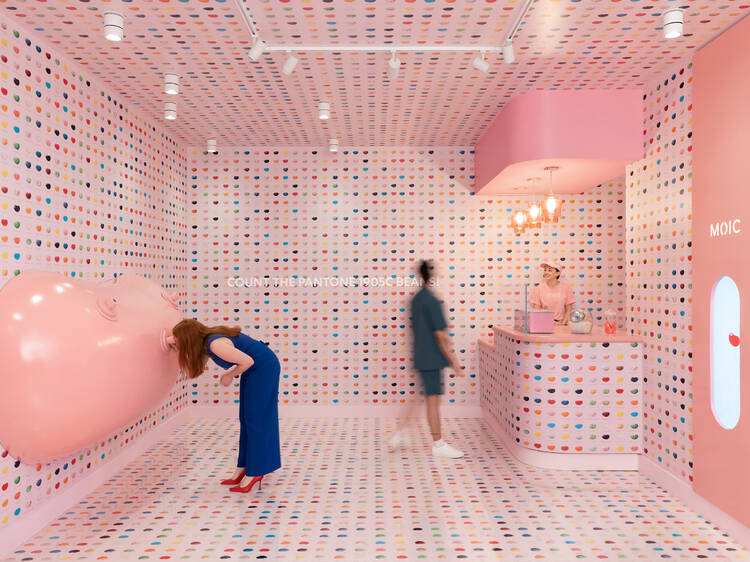 Photograph: Will Ellis
Satisfy your sweet tooth at the Museum of Ice Cream
Enjoy all-you-can-eat ice cream and vegan frozen treats as you tour the Museum of Ice Cream's 12 installations and learn about the history of the food and varieties served around the world. The whimsical, bright pink space also features a mini-golf course, a giant sprinkle pool, a room decorated with bananas and a cafe serving sweet cocktails, milkshakes and sundaes. It's great for kids and adults who want to indulge their inner child.