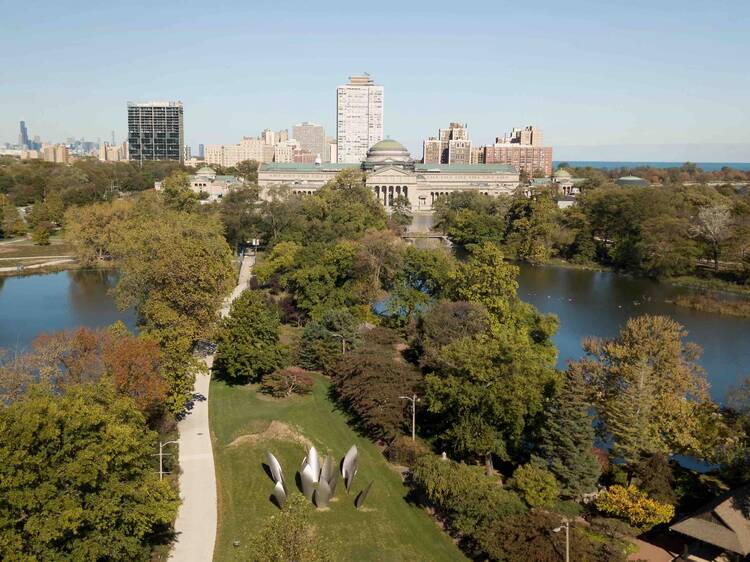 Photograph: Shutterstock
Jackson Park Fieldhouse
Taking up more than 551 acres on the city's South Side, Jackson Park has a lot of amenities. One of them is the Jackson Park Fieldhouse, which is used for sports that can be adapted to the indoors, like basketball, tennis and of course, pickleball. The Jackson Park Fieldhouse has two indoor courts, both adorned with permanent lines and offering portable nets. Not just anyone can take on a game of pickleball at the Fieldhouse, though, as only Chicago Park District members are allowed to use the facilities.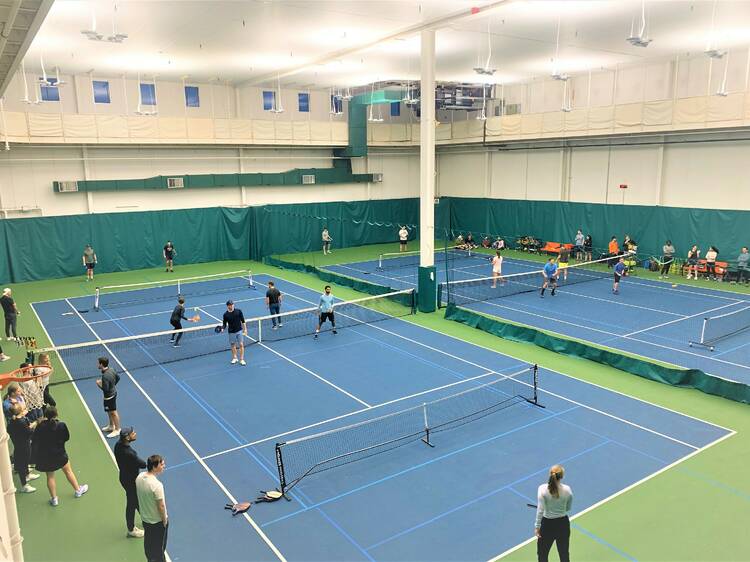 Photograph: Courtesy of Lakeshore Sport & Fitness
Lakeshore Sport and Fitness
Pickleball hasn't just taken over the city's parks—it's also extremely popular at membership-based gyms like Lakeshore Sport & Fitness. The gym has pickleball facilities at both its Loop and Lincoln Park locations. In addition to the gym's indoor courts, the Lincoln Park location has seven outdoor rooftop courts, which are currently being renovated. All of Lakeshore Sport & Fitness' courts are available to rent by the house. If you've never played before but are eager to get in on the fun, the gym also offers group, private and semi-private lessons, which are paid for by the hour.
Gompers Park
Parks are mostly thought of as outdoor spaces, but many of Chicago's parks also have indoor offerings, like Gompers Park in the city's North Park neighborhood. In addition to the park's outdoor pool, lagoon and baseball fields, it also has a gymnasium that houses two indoor, wood-surfaced pickleball courts. The courts, which are free to use, have permanent lines, but you'll need to bring your own net. If that's not enough, head outdoors for the park's two additional outdoor pickleball courts that are free to use and come equipped with permanent lines and permanent netting.
Brooks Park
Brooks Park isn't one of Chicago's biggest parks—it takes up less than a city block in the Kenwood neighborhood. But in that small area, the park contains a playground, a monument to its namesake, Pulitzer Prize-winning poet Gwendolyn Brooks, and four outdoor pickleball courts. The four courts are free to play on and come with permanent lines and permanent netting.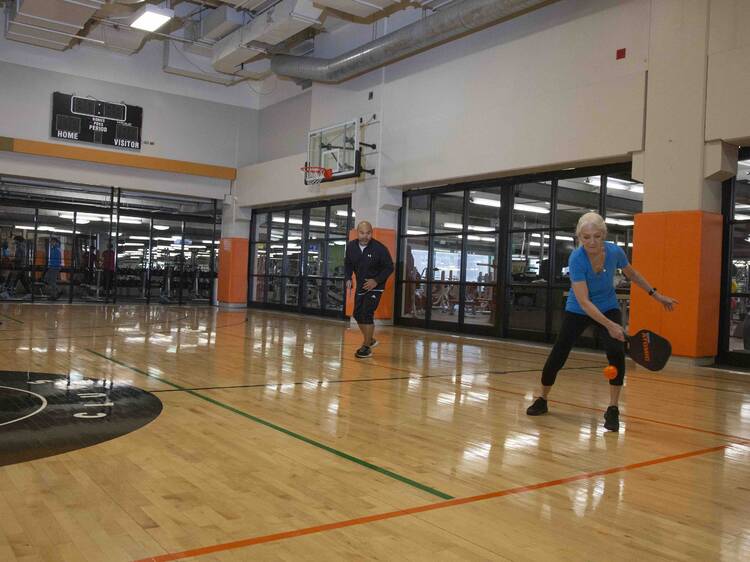 Photograph: Courtesy of FFC Gold Coast
FFC Gold Coast
Pickleball wasn't booming in popularity when Fitness Formula Clubs (FFC) first began opening gyms in the '90s. But as times change, so has FFC, and it's adapted its dedicated basketball courts to also serve as pickleball courts at its Gold Coast location. FFC Gold Coast has three pickleball courts, each with permanent lines and portable nets. If Gold Coast is a bit out of the way, don't worry. FFC also has pickleball courts at its Loop location, right next to Union Station, and in the nearby suburbs at its Park Ridge, Oak Park and Elmhurst locations. Memberships to the gym start at $149 per month, and include two monthly guest passes, allowing you to bring teammates along.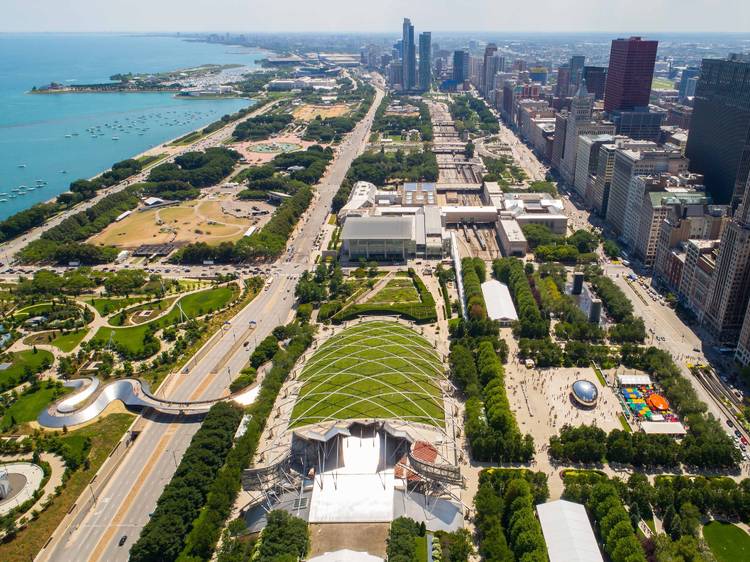 Photograph: Shutterstock
Grant Park
There are quite a few options for pickleball in Grant Park, and those options are continuing to grow. Maggie Daley Park, which is in the north end of Grant Park, has 10 tennis courts that are used to play pickleball on, and have permanent lines, but you must bring your own net. While the park is a great place to play a game now, it's only going to get better. C3 Presents, the concert production company behind Lollapalooza, recently donated $500,000, which will be used to create eight new dedicated pickleball courts in the park.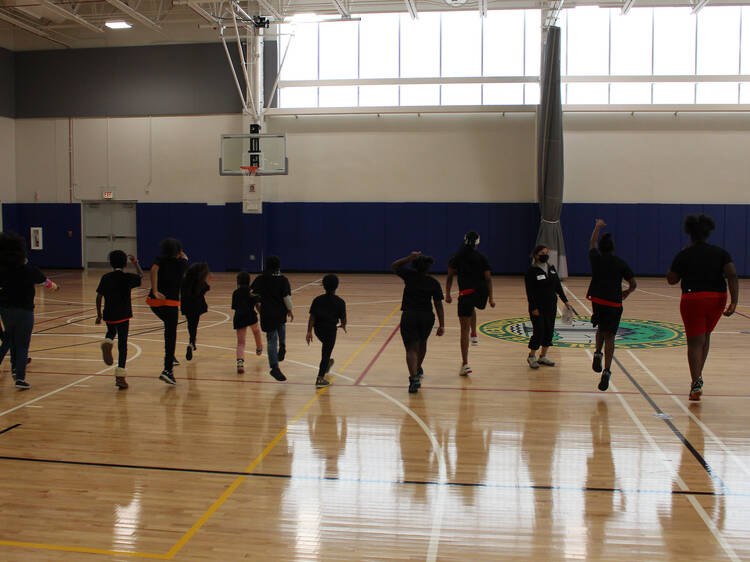 Photograph: Courtesy of Chicago Park District
In 2019, Little Italy's Addams/Medill Park opened up the ComEd Recreation Center, a 100,000-square-foot multi-purpose indoor facility that cost $20 million to build. The recreation center is home to a wide-ranging array of activities, including basketball, fitness classes and, of course, pickleball. Currently, the center only has open pickleball availability on Tuesdays and Thursdays, from 10am-noon for players who pay a $5 drop-in fee. While the ComEd Recreation Center provides nets for players, they do not provide paddles and balls.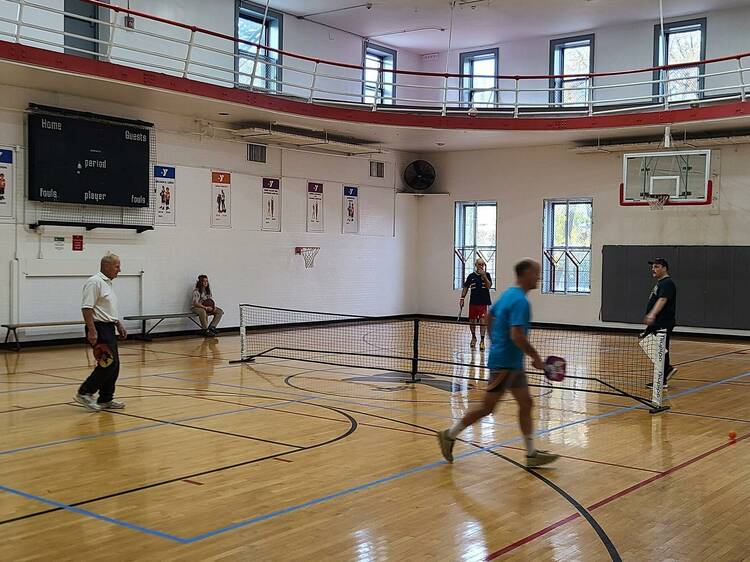 Photograph: Courtesy of YMCA of Metro Chicago
As the famous Village People song says, it's fun to stay at the YMCA. But the song fails to mention that it's fun to play pickleball there, too. Four of the city's locations have pickleball courts—Kelly Hall YMCA in Humboldt Park, Irving Park YMCA, Lake View YMCA and McCormick YMCA in Logan Square. The YMCA locations offer an assortment of open gym availability for pick-up games, as well as pickleball classes for beginners. If that's not enough for you, the YMCA of Metro Chicago also offers pickleball at five of its suburban locations in Palatine, Elmhurst, Lake Zurich, Downers Grove and Crystal Lake. Pickleball schedules vary for each location, so it's best to check out the Y's website before stopping by.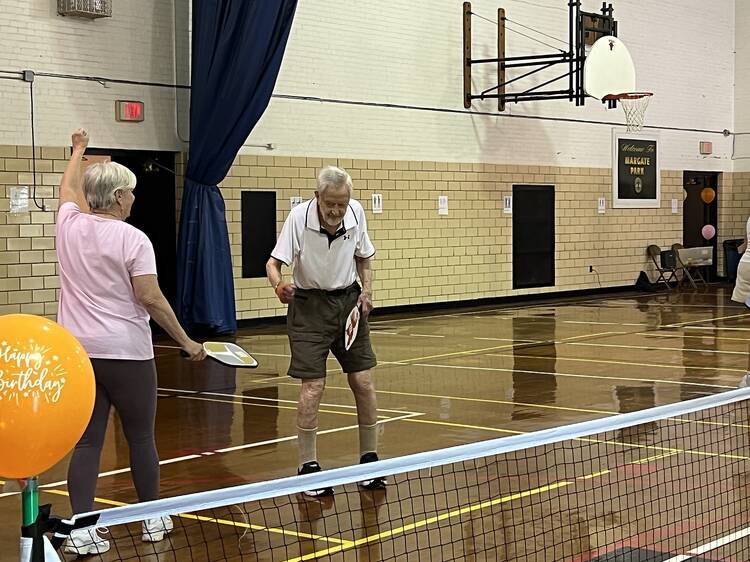 Photograph: Courtesy of Chicago Park Distict
Margate Park Fieldhouse
At more than 1,200 acres, Lincoln Park is the largest park in Chicago. The park is home to a zoo, several beaches and a museum, so it makes sense that it offers pickleball as well. The main place to start a game of the increasingly-popular sport is the Margate Park Fieldhouse, a gym and fitness facility that boasts fitness classes and open gym availability. The fieldhouse has two pickleball courts, which are free to play on. Both courts are made of a hard, wooden surface and have permanent lines and portable nets.
Warren Park
When it comes to playing pickleball in Chicago, some parks are more equipped than others to handle the growing popularity of the sport. With eight different courts, Warren Park is one of the city's better parks when it comes to availability. The West Ridge park on the city's North Side features six different outdoor courts, as well as two indoor courts in the park's fieldhouse. Not only does it offer open time on the courts, but the park also has a pickleball league for deaf and hard-of-hearing players.