Time For a Laugh
Chicago has its fair share of famed trademarks and mainstays: Chicago 'dogs, sports teams, jazz music, and, of course, comedy. These are just a few of the many reasons we love calling Chicago home, but it's the latter that makes living here so fun-damentally entertaining. That's why we're sharing the best of the city's comedy—from clubs to classes to —alongside some of our favorite of all time.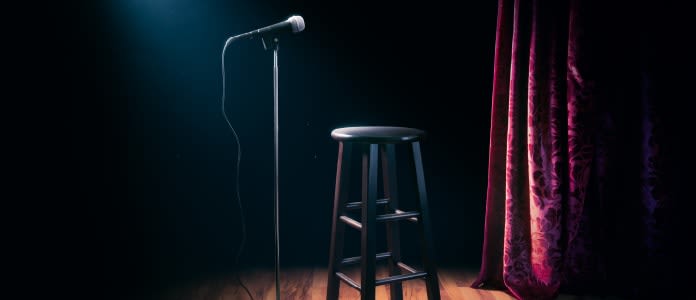 Funny Business
After a year in quarantine, we could all use a good laugh. Whether you want to take to the stage or watch from the audience, in-person or online, these Chicago comedy clubs and classes will tickle your funny bone
The Second City
230 W North Ave, Chicago, IL & Virtual |
Following in the footsteps of the comedy giants who have performed here, the Second City's Training Center offers classes in improv, stand-up, storytelling, comedy writing, and more for adults and kids. In-person classes returned to the hallowed venue this spring, but all of their classes are still offered online if you'd prefer to earn your comedy chops from the comfort of your own couch.
CSz Blueprin
Virtual |
Improv powerhouse CSz (that's short for Comedy Sportz) is offering a new way to learn improv. Rather than locking students into a full series of courses, wannabe comedians can pick and choose which courses they'd like to take within a series, from beginner classes like Well Rounded Characters to advanced courses like Building a Professional Show. Plus, the classes are all online.
Knuckleball Comedy

Virtual |
Nothing breaks the ice like a little comedy, so it makes sense that Knuckleball's professional development programming is a local office favorite. Virtual sessions involve the whole team in improv exercises that build skills like communication, collaboration, and confidence. For the younger crowd, Knuckleball also offers after-school improv classes.

The Annoyance Training Center​​​​​​​

Virtual |
All of the teachers behind the classes at the Annoyance Training Center are ensemble members at the center's sister theater, so they know a thing or two about knocking 'em dead (figuratively, of course). They offer classic classes—think stand-up, storytelling, and low-budget props—as well as courses in puppetry for those looking to get a little handsy.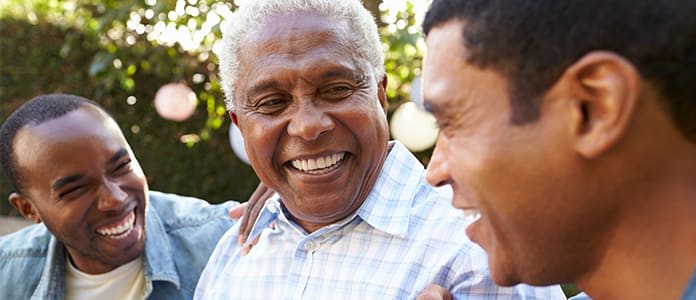 In Defense of Dad Jokes​​​​​​​

Dad jokes aren't duds! These one-liners, usually featuring a punchline that's practically intended to fall flat, are a hallmark of dads and have been treasured for decades. In fact, they're officially a part of the American lexicon: "Dad joke" was added to the Merriam-Webster dictionary in 2019. In honor of Father's Day this month and dads everywhere, here are some of our favorite dad jokes ever.

I spent a lot of time, money, and effort childproofing my house… but the kids still get in.
I ordered a chicken and an egg from Amazon. I'll let you know.
What did the zero say to the eight? That belt looks good on you.
I don't trust those trees. They seem kind of shady.
When two vegans get in an argument, is it still called a beef?
How do you make 7 even? Take away the "s."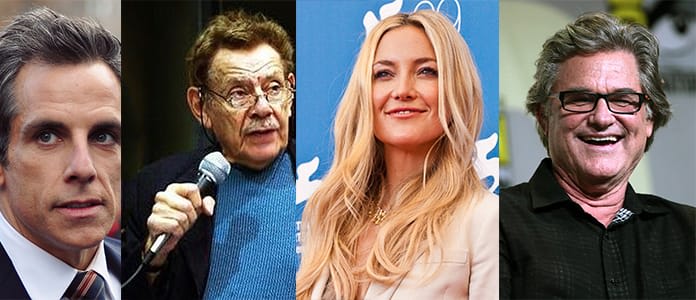 All In The Family

Some geneticists believe your genes might affect your sense of humor, but it doesn't always take a scientist to understand why humor runs in the family. There are famous comedians who attribute their funny bones to their dads, some of whom are famous in their own right.

Jerry & Ben Stiller

In the '60s, comedian Jerry Stiller performed alongside his wife and fellow professional funny person Anne Meara for acts like The Ed Sullivan Show. It's no surprise that their son, Ben Stiller, followed in their footsteps. The father and son formed their own duo for performances in movies like Zoolander and Heavyweights.

Jack Nicholson & Ray Nicholson

Jack Nicholson is a man of many roles, but some of his most notable are comedies like The Little Shop of Horrors and The Bucket List. His son, Ray Nicholson, followed in his footsteps with a turn in the 2006 comedy, The Benchwarmers.

Kurt Russell and Kate Hudson

Although her biological father is Bill Hudson, Kurt Russell has filled the role of Kate Hudson's dad since she was 4 years old. Russell's comedic performances stretch back to the '80s with films like Overboard, so it's no surprise Hudson based her own career in romantic comedies.
Tags: ,