When raising kids, you know life can get busy with school, sports practices, dance classes and other extracurricular activities. That's why it's sometimes helpful to plan ahead when searching for exciting events and attractions in Chicagoland. To make things easier for you, we've rounded up some of the best things to do with kids this month.
To make things easier for you, we've rounded up some of the best things to do with kids this month. April brings a lot of family fun to the area, including holidays like Easter and Earth Day.
Keep on scrolling to see our top picks of kid-friendly events in Chicago and the suburbs. You also can find more family events listed in our calendar or take a look at our weekend picks for Chicagoland families.
Note: We're updating our website as quickly as we can, but changes may occur due to COVID-19. Please double check before heading out for the most updated information on safety precautions, vaccine requirements and any last-minute cancellations.
City
April 9, 2022
Join Little Miss Ann as she sings and plays guitar, ukulele, various flutes and percussion instruments in this live show that focuses on Spring.
April 9, 2022
Children ages 1 through 12 are invited to stop by the North Lawn at Maggie Daley Park for The Great Chicago Egg Hunt. The event will take place in three waves. Children will also enjoy coloring, music and more.
April 10, 2022
This family party is a day to wear crazy hats, costumes and unique outfits while exploring and engaging in open, safe spaces as a family. There will be a 'Kidchella,' an indoor festival of giveaways, performances, music, dancing, games, more. It will also feature a giant games station, social media corner, live music and vendors and more.
April 16, 2022
The event will include multiple egg hunts for different age groups, photo ops with the Easter bunny and other spring characters, music, games and free rides on the AT&T Endangered Species Carousel and Lionel Train Adventure. Guests are required to bring their own baskets or bags for egg hunting. Registration required.
April 23, 2022
Buddha Belly Kids Yoga hosts a cozy storybook class for the whole family to enjoy. The class is recommended for kids ages 2-8.
April 26, 2022
Bring your skates to Commercial Club Playground of Chicago for skating party for ages 6 and up. There will also be a DJ playing jams at the event.
Begins April 30, 2022
Lookingglass Alice returns for a circus-infused spin on the classic hit. Adapted and directed by Ensemble Member David Catlin, the show has toured the country and now it's coming back home to Lookingglass Theatre for a new generation to discover.
North/Northwest Suburbs
April 9, 2022
The Book Stall will host children's author, Ruth Spiro for a reading and signing of her new book, Maxine and the Greatest Garden Ever. She'll be greeting fans and chatting about her new book and signing copies. Great for ages 4-8.
April 20, 2022
Celebrate Earth Day with a morning of service, learning and exploration. Activities include nature play, nature hikes and restoration. Registration not required.
April 23, 2022
Look through and learn about different telescopes, attend lectures on new discoveries in our galaxy, complete fun crafts, listen to NASA Mission updates and more. This event is designed for both young astronomers and seasoned amateurs.
April 30, 2022
Kids can don their conductor's hat and operate the model trains courtesy of Valley Model Railroad Club. The event includes crafts and activities, for an extra fee for some.
April 30-May 1, 2022
Monster truck fans of all ages will experience the thrill of watching their favorite trucks in the dark! See Mega Wrex, Bigfoot, Bone Shaker, Tiger Shark, Demo Derby and V8 Bomber light up the floor as they smash, crash and compete in epic monster truck battles.
South Suburbs
April 1, 2022
Have fun this Spring Break at Sauk Trail Woods Central. Enjoy a chance to try your hand at several outdoor recreation activities.
April 8, 2022
Families can enjoy a sensory-friendly egg hunt at the Recreation Center. All ages are welcome. Registration is required.
April 9, 2022
Enjoy an Easter event that is not an egg hunt. Check out Racquet, Fitness & Gymnastics Center where kids will have fun crawling, jumping, climbing and swinging. Children will have the chance to meet the Easter Bunny, receive a springtime book, do an Easter craft and receive a candy-free goodie bag. Registration required.
April 22, 2022
Kids in grades K-6 can stop by the library and pick up your Earth Day Seed Kit. Each kit contains all supplies needed to plant marigolds and info on how to care for them. Available while supplies last.
April 23, 2022
Celebrate Earth Day with the opening of Green Lake Woods' new pollinator garden, a self-guided litter cleanup, themed games and more.
Western Suburbs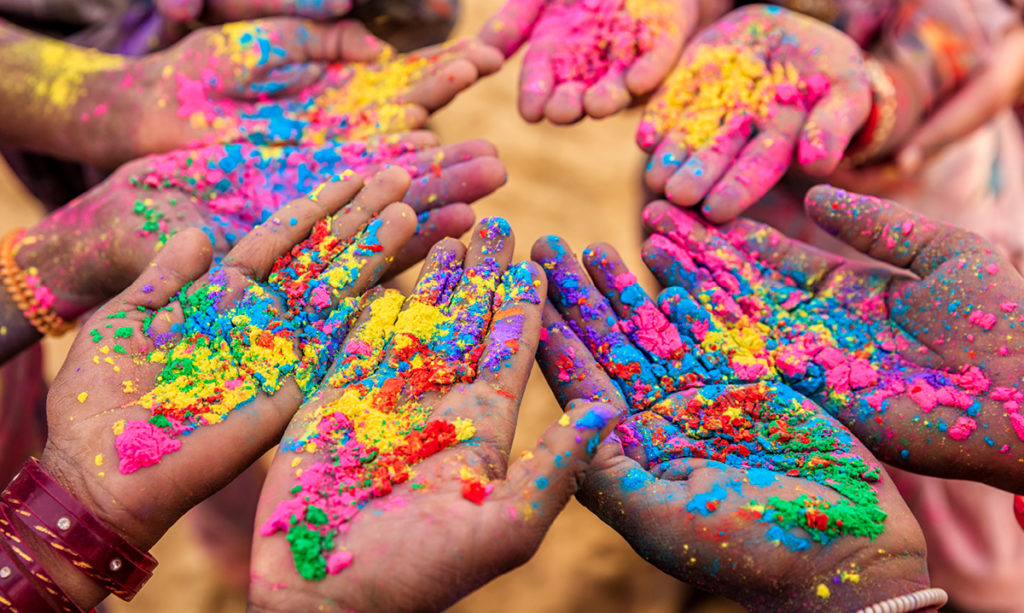 Begins April 1
You will see 20 life-sized, animatronic re-creations of giants that had roamed North America and Eurasia during the Ice Age. They will include woolly mammoth, saber-toothed cat, giant ape, giant bird, mastodon, giant ground sloths, short-faced bear and giant rodent.
April 8, 2022
Tweens will receive a glow stick and a small goodie bag for this event. If they find the Golden egg, they will receive a special prize. Please remember to bring your own flashlight. This event is for ages 9-12. Preregistration is required.
April 9-16, 2022
Enjoy a special breakfast with the Easter Bunny at Brookfield Zoo. Registration required.
April 9, 2022
For the event, participants should show up in their brightest white shirts, shorts and shoes. As they run, they will get showered along the route with vibrant color made from safe, food-grade, biodegradable cornstarch. There will also be a final color toss at the after-party. In-person run or a virtual run options available. Registration required.
April 9, 2022
The Festival of Colors announces the passing of winter and the arrival of spring. The event will offer the throwing of colors with Rock/traditional music, Ethnic food and shopping. Bags of safe, non stain dry colors.
April 22, 2022
Help Trailside Museum of Natural History celebrate Earth Day by making a bird feeder, planting a tree, and creating "recycled" art.