You can get off the beaten path without roughing it—simply consider one of these secluded escapes with first-rate amenities. Each one offers everything you need for a world-class stay, including inspiring vistas, cozy accommodations, and speedy and secure Wi-Fi—so you can connect with friends and family, stream your favorite shows, and even catch up on email and download or upload large files (if you're switching up your work-from-home routine).

​​​​​​​Read on for a few of our favorite remote vacation rentals—and if you're a host, consider , which provides ultra-fast internet speeds with up to 9,000 square feet of coverage, to ensure your guests have the best Wi-Fi during their stay. As an added bonus, can provide guests with powerful Wi-Fi on the go.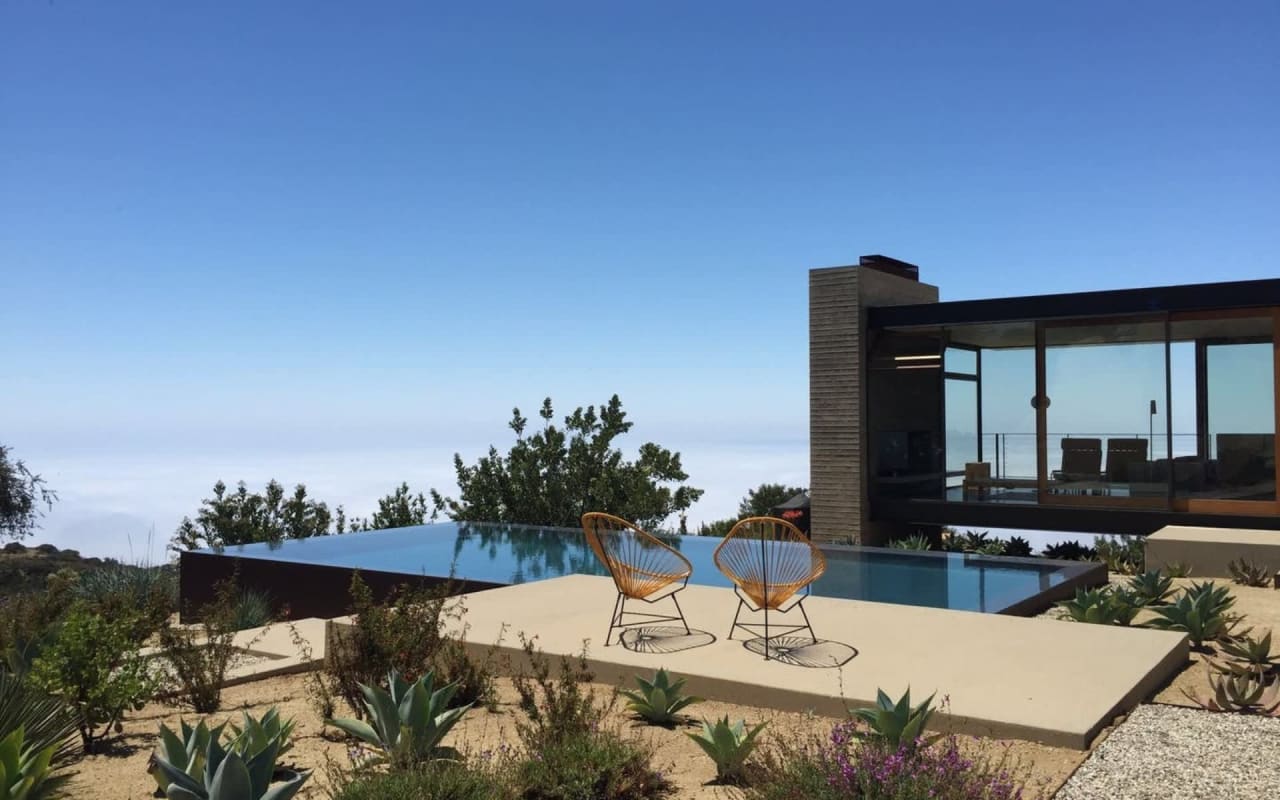 ​​​​​​​Perched high in the Santa Monica Mountains, this hillside home by Sant Architects consists of a three-bedroom main residence and an adjacent studio. Floor-to-ceiling windows and dramatic sliding doors capture breathtaking views of the sublime landscape and the Pacific Ocean.

​​​​​​​Courtesy of Boutique Homes
​​​​​​​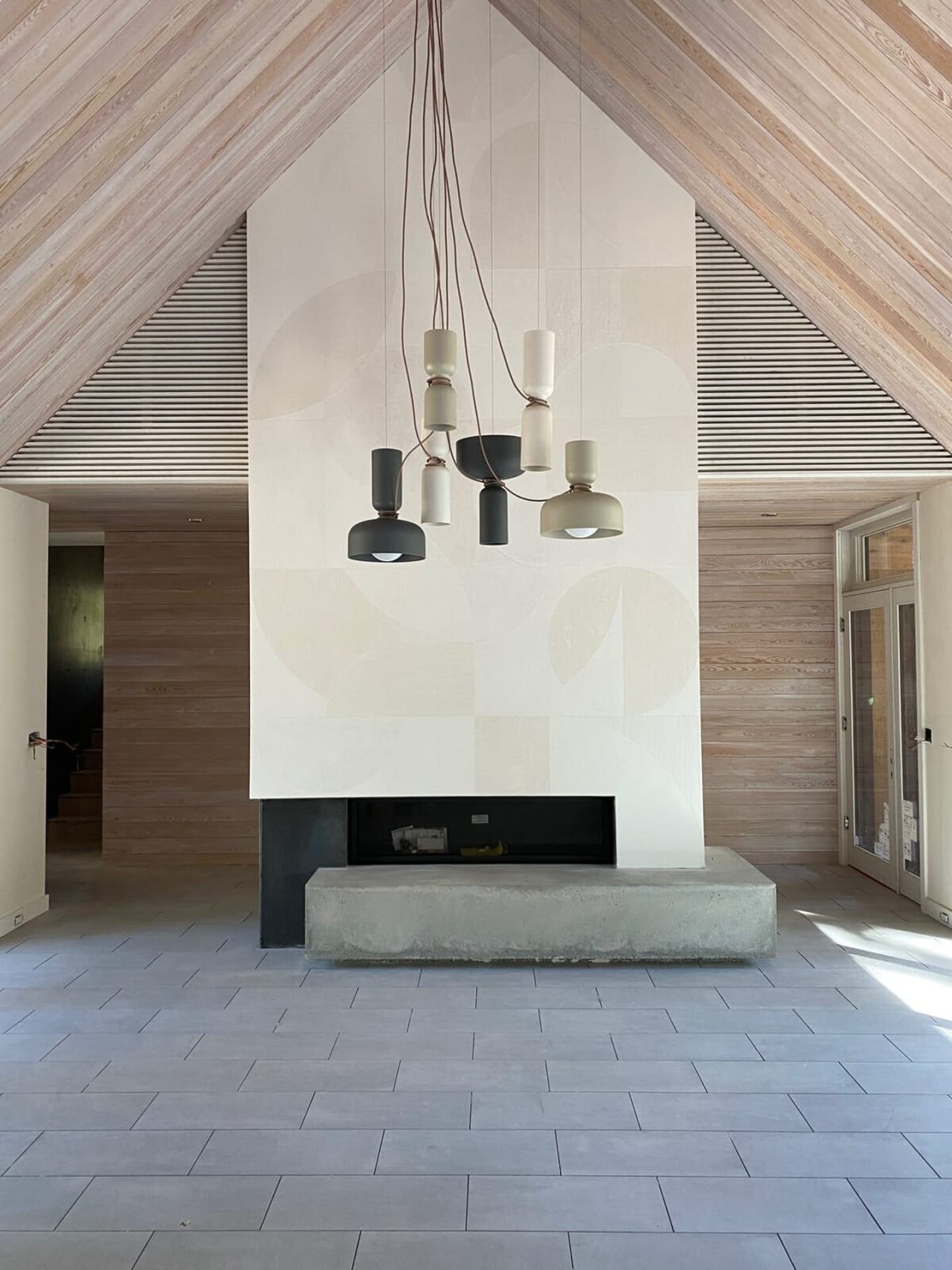 Nestled between Freestone Lake and Goat Peak in Mazama, Washington, this meticulously designed Pacific Northwest retreat features minimalist interiors with Henrybuilt cabinetry and Blu Dot furniture. The sophisticated but cozy cabin sleeps 12 and rests dramatically amidst the wooded backdrop of the North Cascades.

Courtesy of Justin Calvo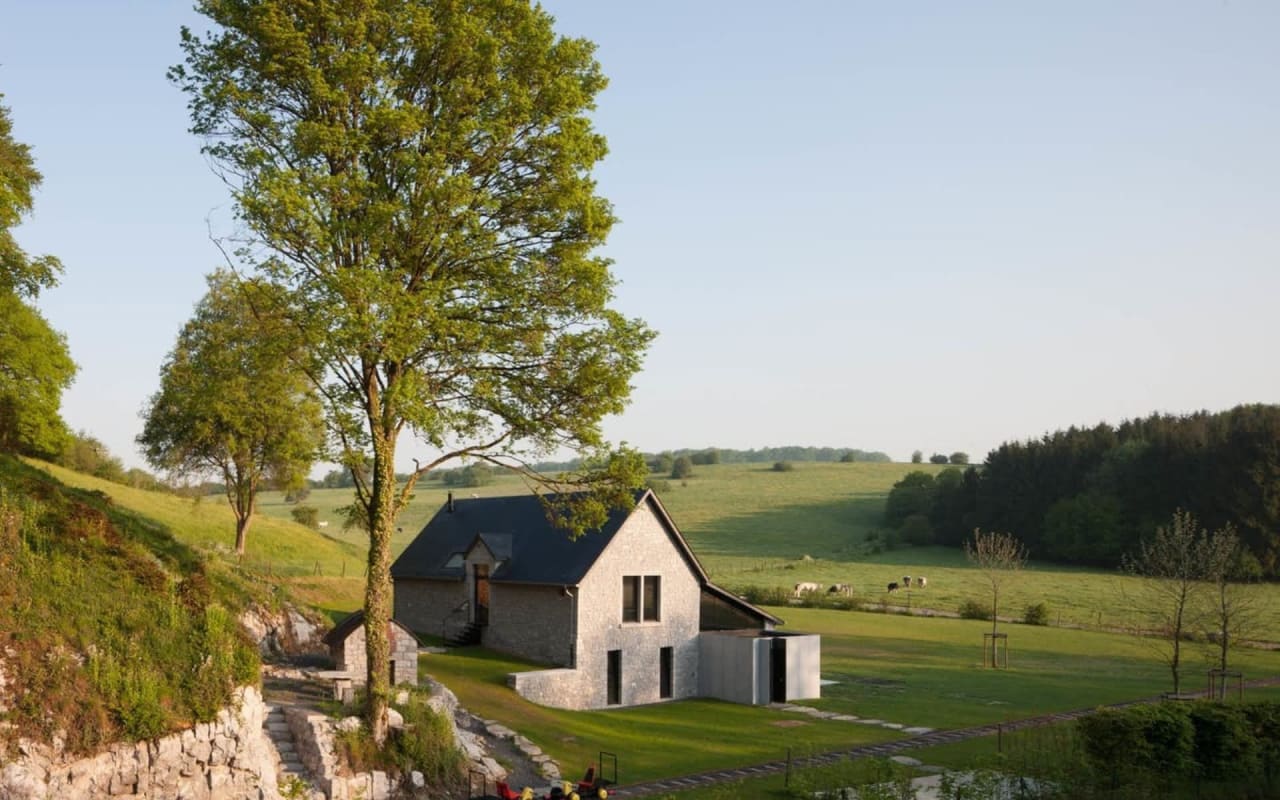 ​​​​​​​Set on 25 bucolic acres in the Belgian countryside, this former train station was thoroughly reimagined by architect Stéphane Lebrun of Kyo-co Atelier. An original train track circles the home's grounds, with new buggies built to fit—preserving a past relic for modern-day fun.
Photo by Jean-Luc Laloux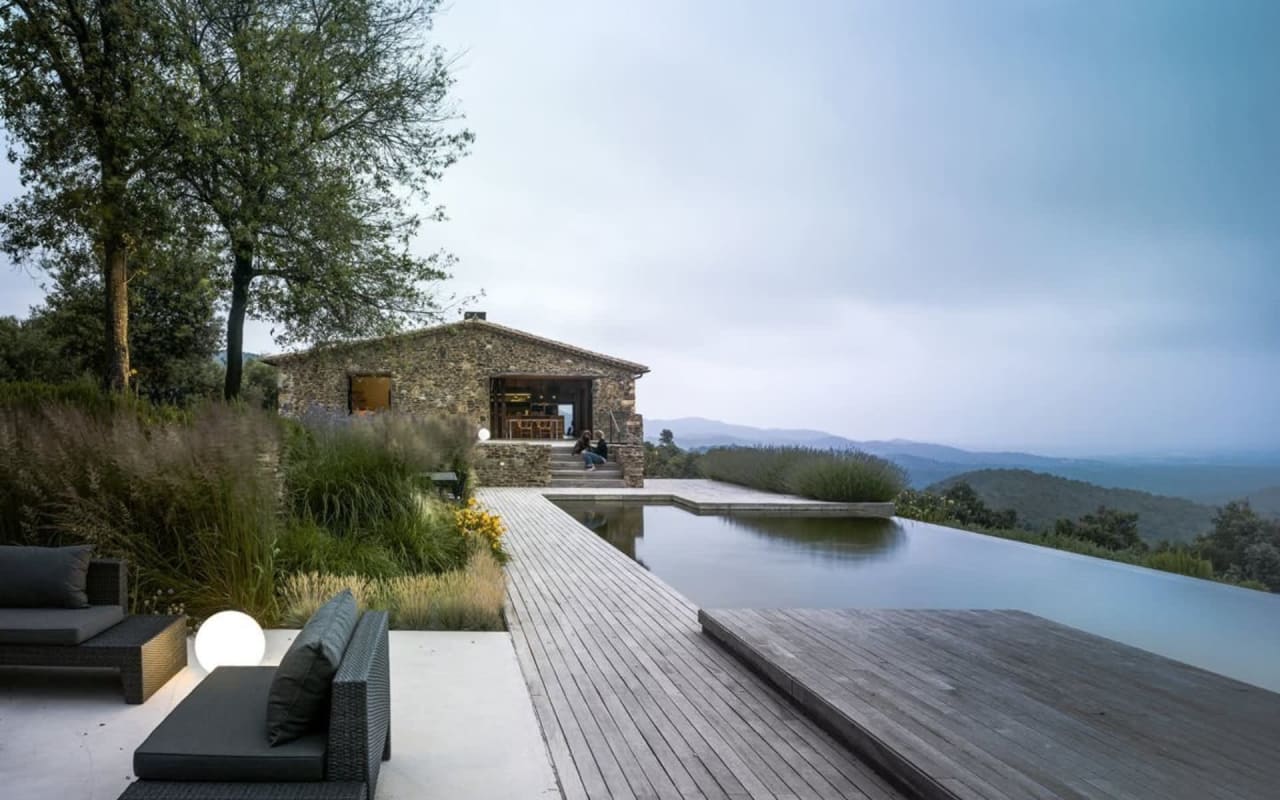 ​​​​​​​This old stone farmhouse has been converted into a luxury estate that marries the beauty of traditional masonry with glass and Cor-Ten steel. The home opens up on all sides to highlight views of an expansive oak forest and the Mediterranean Sea.
Photo by Jesús Granada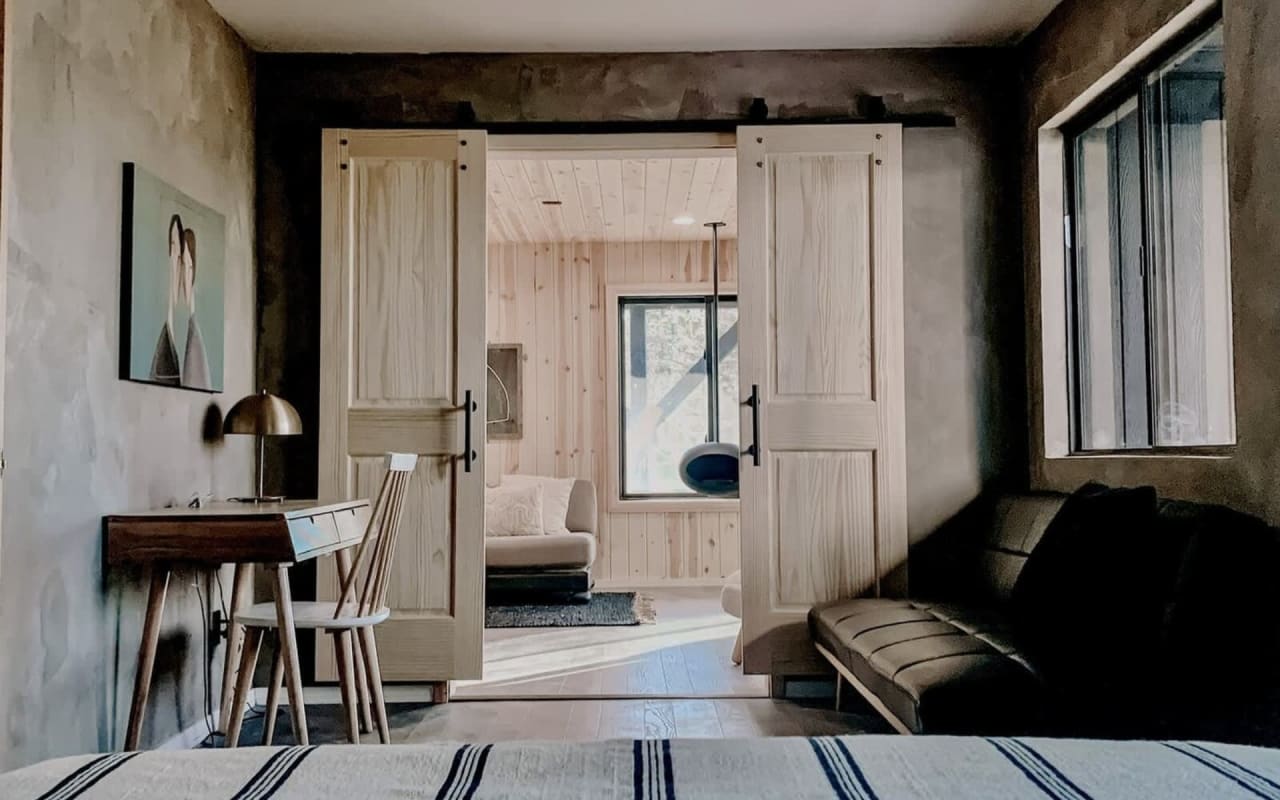 ​​​​​​​Overlooking the San Bernardino National Forest, this renovated 1983 home pairs the rustic warmth of a traditional cabin with the clean lines of a contemporary home. Textured walls, earthen tones, and natural wood add to the allure of the 2,000-square-foot mountain getaway.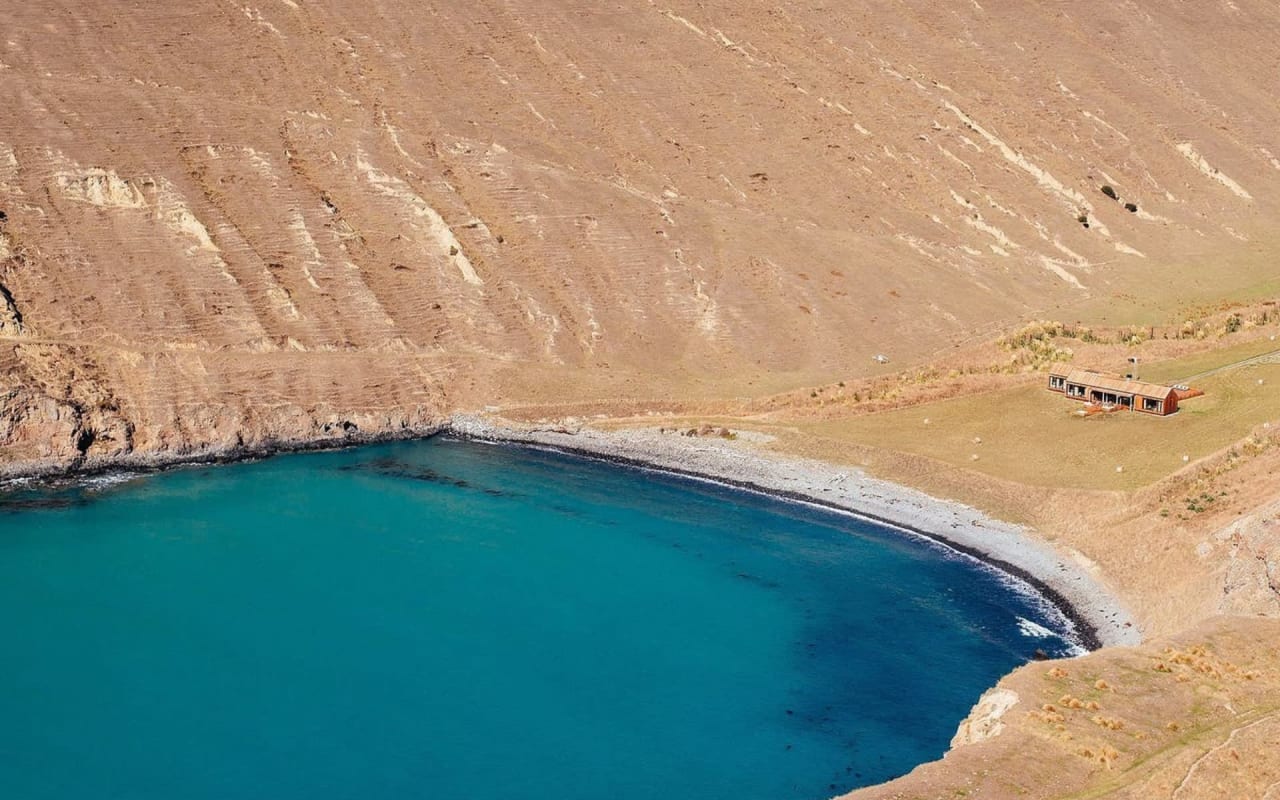 ​​​​​​​Completely enveloped by its rugged surroundings, this home by architect Andrew Patterson sits at the edge of Scrubby Bay on New Zealand's South Island. The remote retreat is crafted largely from local materials, and its earthy palette strikes harmony with the spectacular site.
Courtesy of Boutique Homes